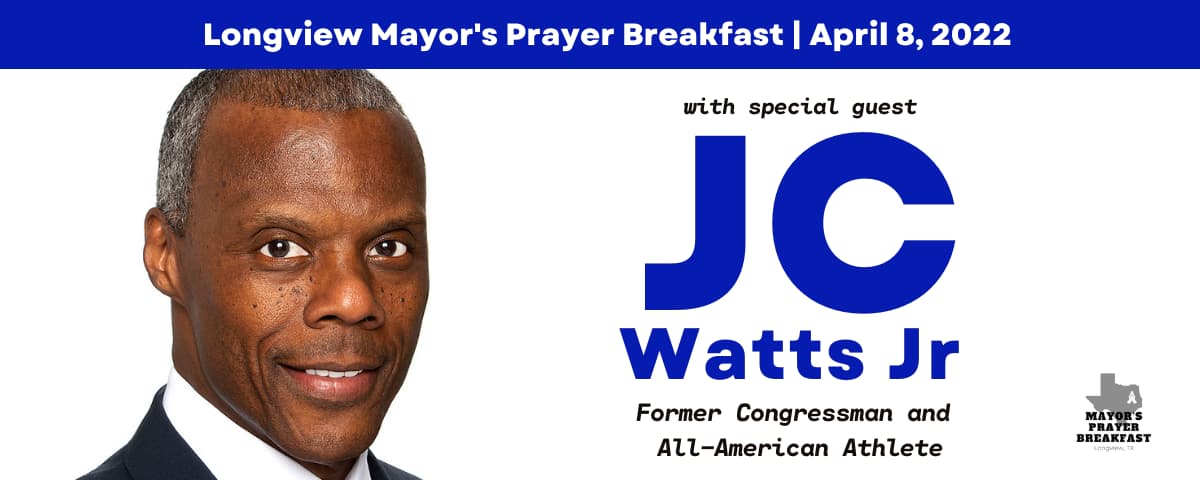 About This Event
The Longview Mayor's Prayer Breakfast invites you to a morning of prayer and encouragement with special guest, J.C. Watts.
Date & Time: Friday, April 8, 2022, 6:45 AM - 8:00 AM
Location: LeTourneau University Belcher Center. Longview, TX
Cost: $20 (Assigned seating)
Breakfast will be grab-and-go following the event.
For more information and details, please contact: Cynthia Hellen, 903-736-1297 or chellen2@outlook.com