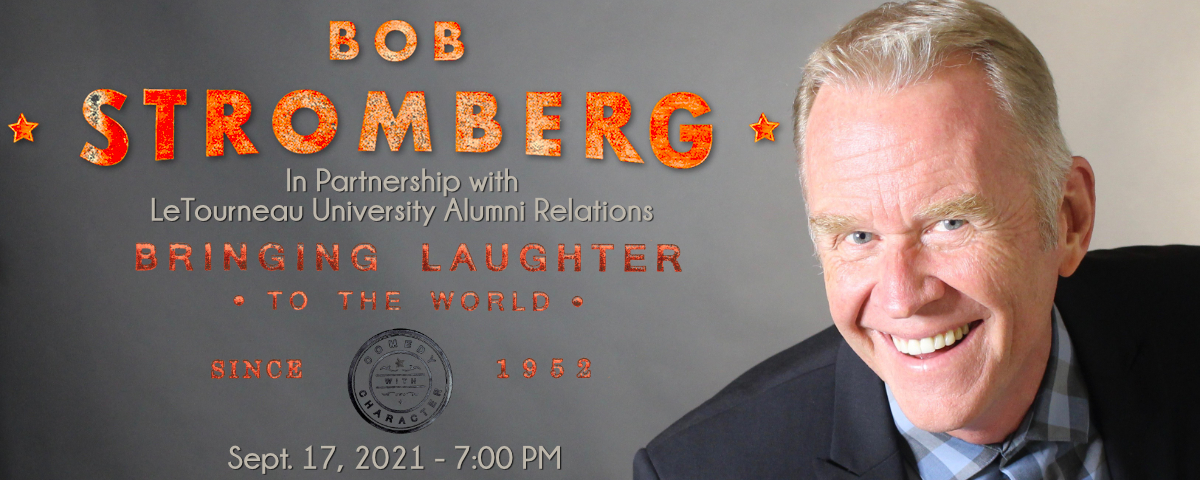 About This Event
In Partnership with LeTourneau University Alumni Relations.
Bob Stromberg delights audiences of all ages with his unique personal style of speaking, storytelling, and humor. His presentation is clean, casual, characterized by humility, and a healthy blend of knee-slapping comedy and encouragement.
In a word, Bob's remarkable gift is his ability to interact with an audience, develop a warm rapport, gather people together, and facilitate surprising laughter with an arsenal of gifts including physical comedy, a non-threatening touch of audience participation and yes…even hand shadows, which the London Metro described as "stunning". Add to this hilarious, tender and thought-provoking stories from his own experience and audiences leave amazed and different than when they came.